TECHNOLOGY THAT AUTOMATES YOUR CURRENT FARM EQUIPMENT
Raven's new approach to Driverless Ag Technology delivers easy-to-implement autonomous farm solutions. They help the farmer maximize time, safety, and efficiency as the equipment does more of the heavy lifting.
Now, the farmer can do more, get more, and give more with every minute of their day.
These growth platforms are called OMNiDRIVE™ and OMNiPOWER™. And they are like nothing you've ever seen before.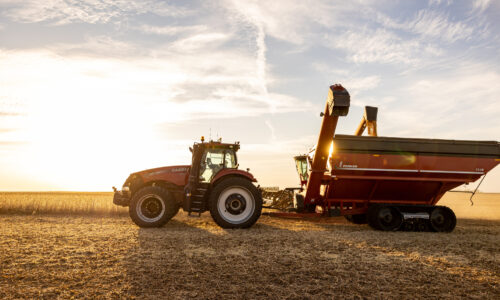 One Driver. Full Harvest.
OMNiDRIVE is the first driverless ag technology for grain cart harvest operations. It can be integrated into your existing equipment.
Explore OMNiDRIVE™
One Machine. No Driver Required.
OMNiPOWER is an autonomous, driverless power platform that can switch-out implements like seeders, sprayers and spreaders, allowing it to perform many different tasks.
Explore OMNiPOWER™
How connected is your farm?
Click on the ecosystem to learn how OMNi connects the farmer to the farm.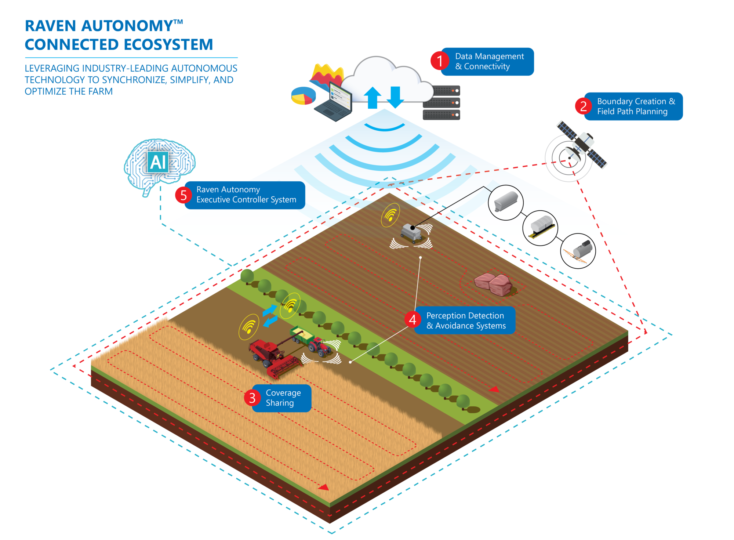 Where are you on the path?
See where your farm fits on the path to autonomy.